Missouri borders eight different states, no state in the U.S. touches more than eight states. The state lies at the intersection of the three greatest rivers of North America, the Mississippi, Missouri, and the Ohio River.
The four largest urban areas are St. Louis, Kansas City, Springfield, and Columbia.Missouri's capital is Jefferson City.
Missouri has much to offer including hiking, camping, hunting & fishing, parks and historic sites to visit, corn mazes, county and state fairs, hayrides and pumpkin patches.
The starting points for the Pony Express, Santa Fe Trail, and Oregon Trail were all located in Missouri.
The listings below are the historic and modern destinations along Historic Route 66 as it passes through Missouri.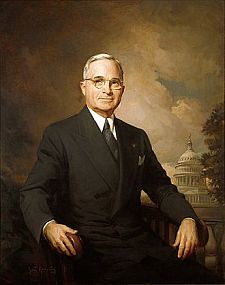 Harry S Truman, 33rd President of the United States came from Missouri and isthe only one from Missouri.